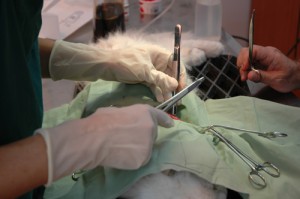 Burnet Road Animal Hospital performs a variety surgical procedures including:
Spaying
Neutering
Soft Tissue Surgery
Orthopedic Surgery
Dentals
Tooth Sealing and Extraction
All our patients are monitored and are on I.V. fluids during surgery.
If necessary, we refer our patients to specialists (board certified veterinary surgeons) to perform operations that are more complex.
Click here to download and print our Surgical Information Packet.